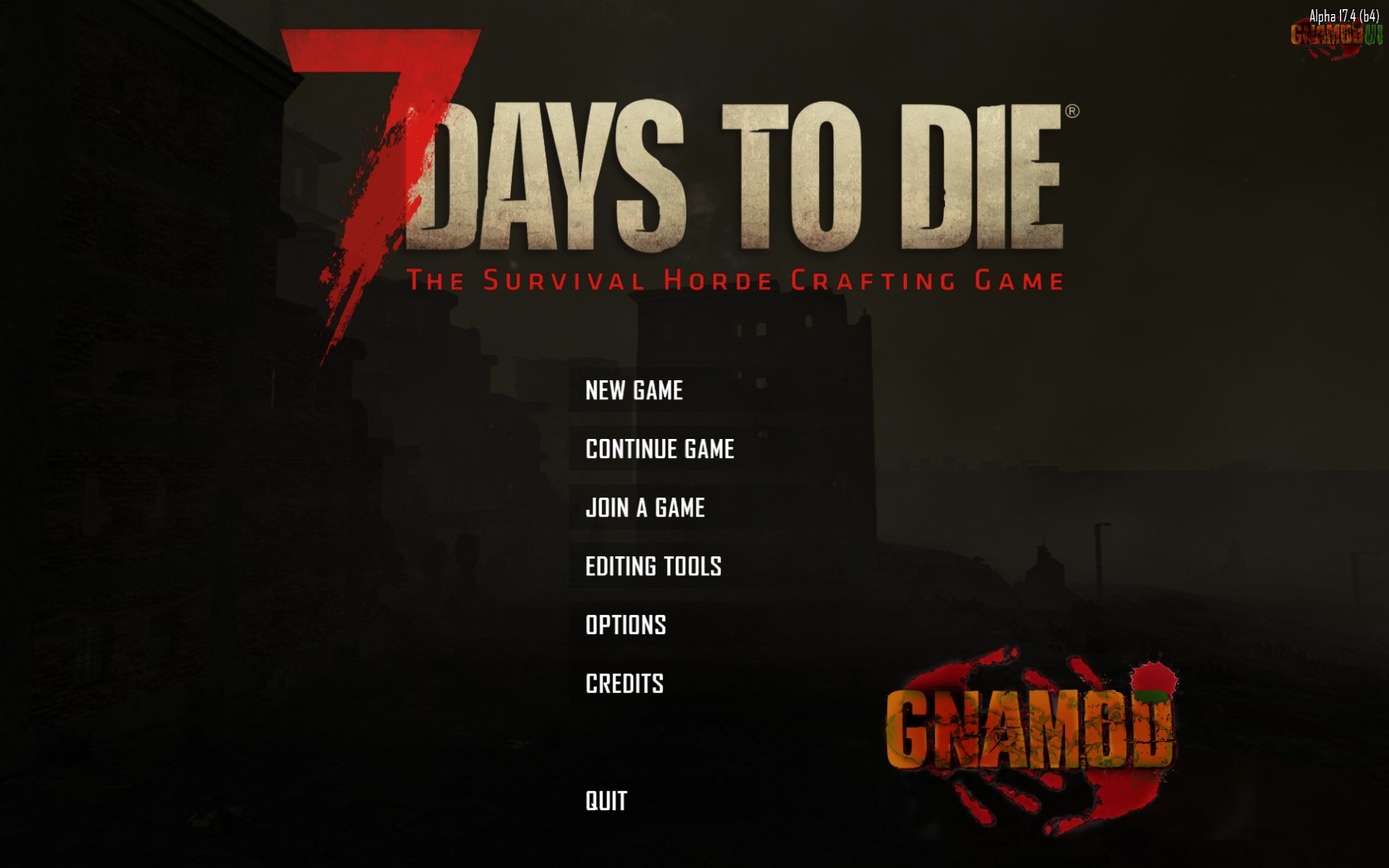 1. Basics
1.1 Introduction
Gnamod has been developed since A14 by Haidr'Gna, hereafter referred to as mod-author. It all began as a set of tweaks for personal use and grew bigger during A15 into a full overhaul. The name is derived from the mod-author's nickname and has no special meaning and is not an acronym for anything either.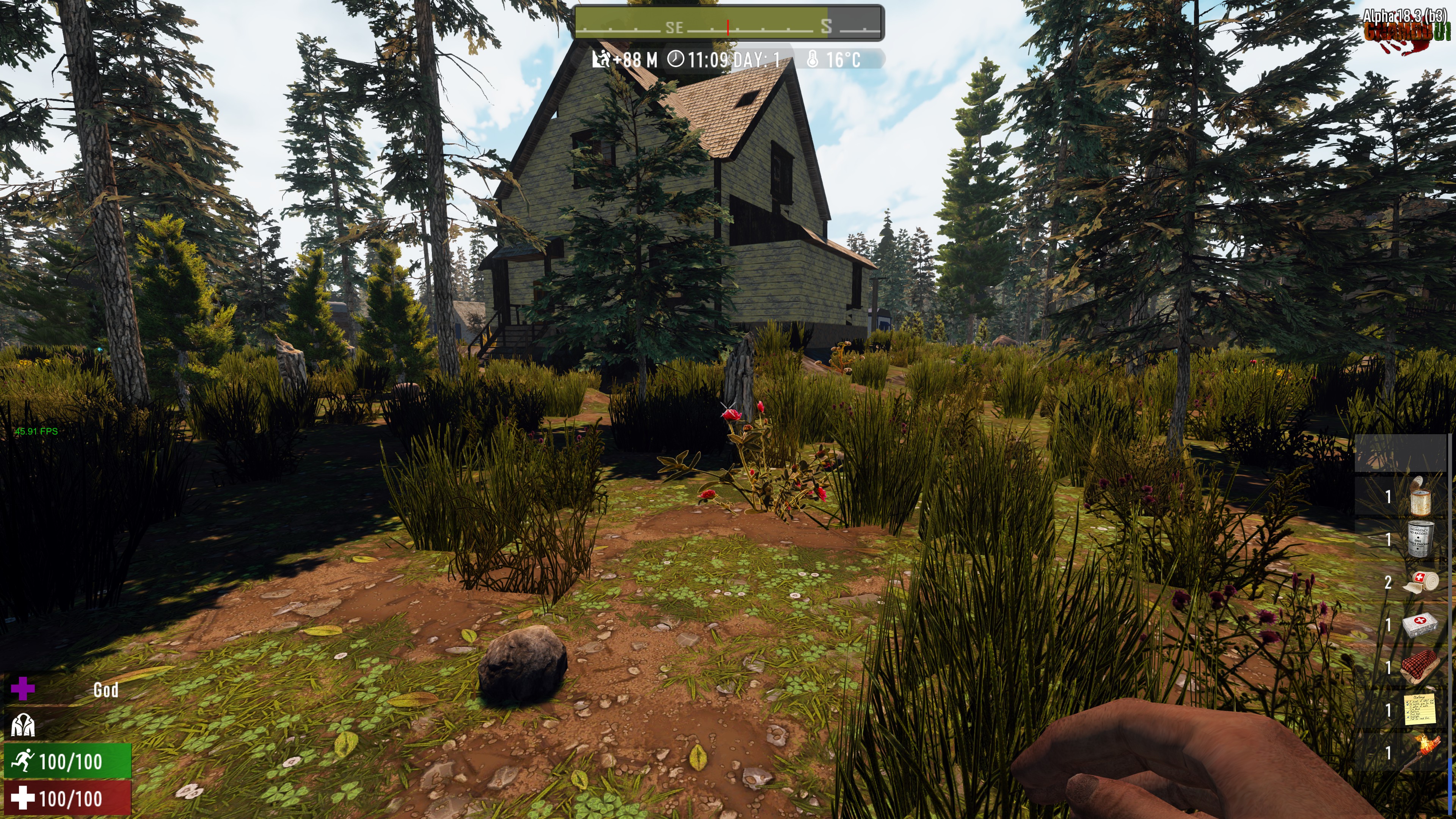 Gnamod grew from just one overhaul into a group of mods that all share the same base of alterations to the game. This mod is now referred to as Gnamod Core and is the foundation for nearly all Gnamod versions since A17. The only exception is UI, which is known as Gnamod CoreUI and forms the foundation for all UI modifications for Gnamod but is also available as a stand-alone release.
Gnamod is aimed at any player that finds the vanilla game lacking and is seeking more of a challenge in all aspects of the game. It brings back the survival aspect and offers a slower pacing than the vanilla game. The aim is a challenging but also fair gameplay experience where you will have to fight and be smart to earn your place in the world. The zombies are far more relentless, looting a lot more challenging and the world is more interesting.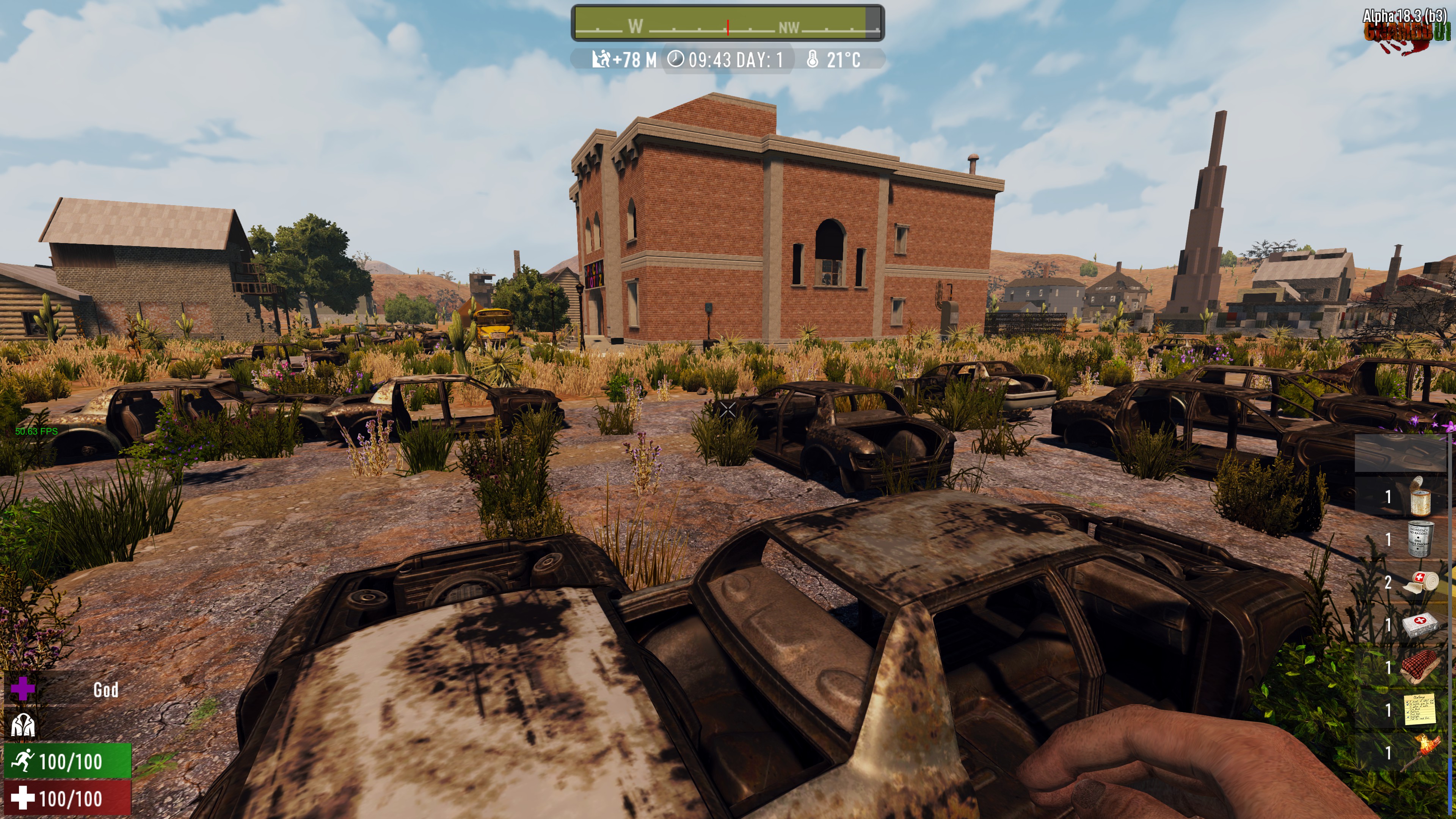 Gnamod is a complete overhaul of the game, which means every aspect of it is altered in some way or will be in future versions of the mod. Gnamod is also continually being worked on and new content is being added. Since A17 introduced xpath there no longer is a need to redo work when a new alpha is released. This means Gnamod will continue to grow along with the game.
1.2. Manual Installation
A. Navigate to the game's base folder: (~\Steam\steamapps\common\7 Days to Die).
B. Extract the contents of the zip file(s) directly into the game's base folder.
C. Make sure the entire contents of each zip you install goes into the base folder.
D. Start the game, if you done it correctly a you will see the Gnamod logo in the main menu.
1.3. ModLauncher Installation.
A. Download the ModLauncher from sphereii at: https://7daystodie.com/forums/showth...-7-Days-to-Die
B. Install the ModLauncher following the instructions.
C. Find the tab for Gnamod, open it, select a version and use Install Game Copy.
D. Use Pre-Sync to download the mod and then Play Mod to start.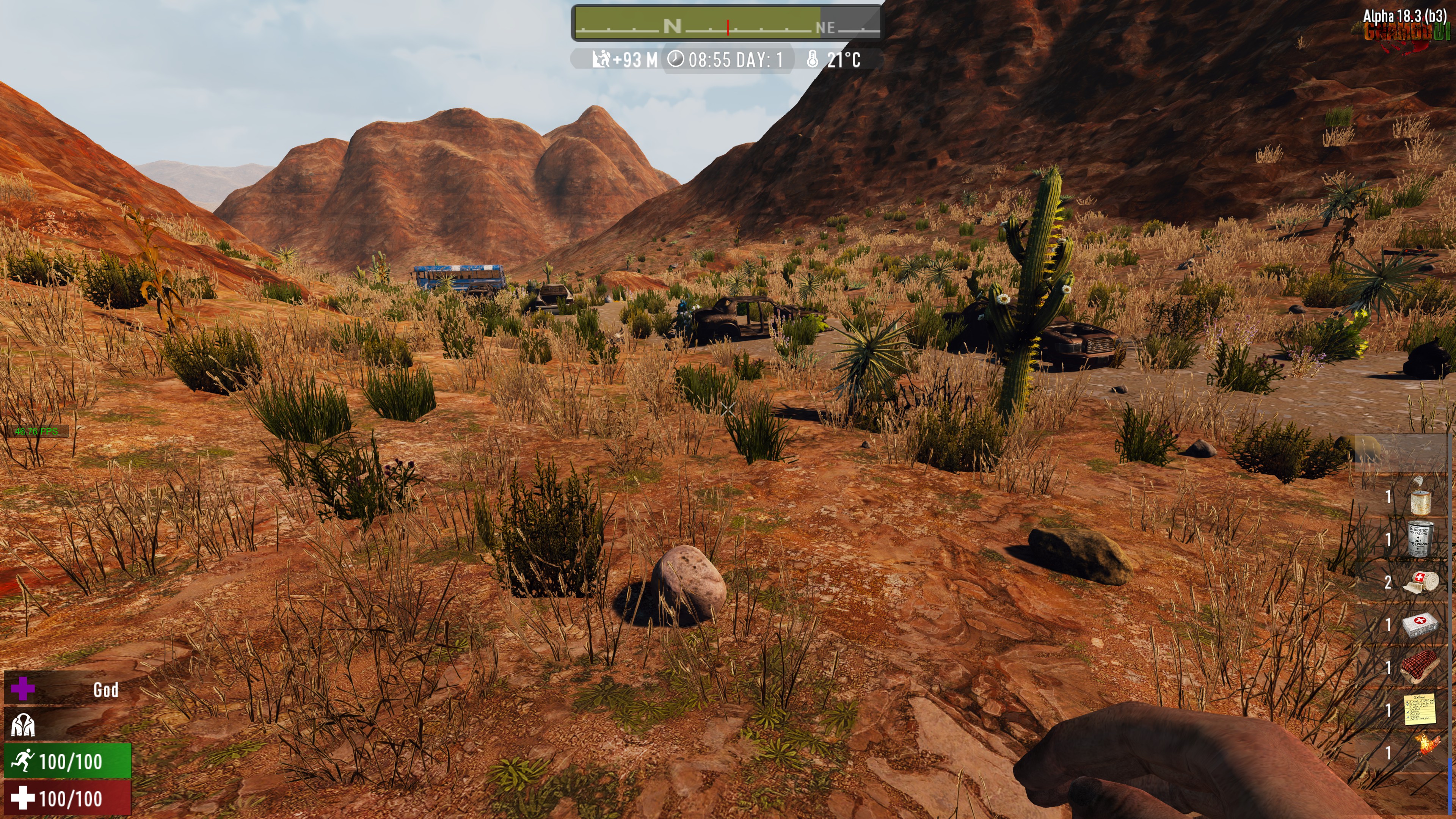 2. License and Use
2.1 Terms of Use
This section applies to all mods released by the mod-author under the name of Gnamod. Any such mod will always start its name with Gnamod, such as Gnamod Core, Gnamod Horde Mode etc.
Assets found in the Gnamod.unity3d contain the work of The Fun Pimps, myself, work from other authors listed under Included Work and used Unity packages, therefore it is NOT allowed to re-use this in any way without permission from the mod-author and/or the original author(s) of the content.
Gnamod is free to play by whoever owns 7 Days to Die. This includes running it on a private or rented server and hosting a game for friends. Users of Gnamod are also free to tailor their experience to their needs by altering the XML files. When hosting a server or game with such altered contents, it is required to notify users that an altered version of Gnamod is being used.
Users are free to borrow ideas that are unique to Gnamod in their own locally used mods or hosted games for friends. When using ideas unique to Gnamod in a mod that will be released to the public you are required to ask for permission from the mod-author. It is good practice to credit the mod-author and reference Gnamod in the mod's documentation and advertisement in this case.
Users are NOT allowed to take the code from this mod to add to another mod in any way without asking the mod-author explicit permission for it. This applies for taking (parts of) the code, XML or assets as well as altered versions of these. Gnamod is intended to use as is and not to be broken down or redistributed in altered form. This includes adding any part of Gnamod into any kind of overhaul mod or mod collection pack.
Due to the nature of Gnamod, the Core mod will likely not be compatible with any kind of modlet and the CoreUI mod will likely not be compatible with any modlet that alters the UI in any way. It is up to modlet authors to facilitate compatibility with Gnamod if they so incline. Bugs and issues that occur because of the use of other mods will not be resolved by the mod-author. It is of course allowed to design modlets that enhance Gnamod. Such modlets should be named in such a way they always load after the Gnamod Core mod.
The Fun Pimps are ultimately the true owners of this mod as it only works with their game and is only possible because they support the modding community of their game.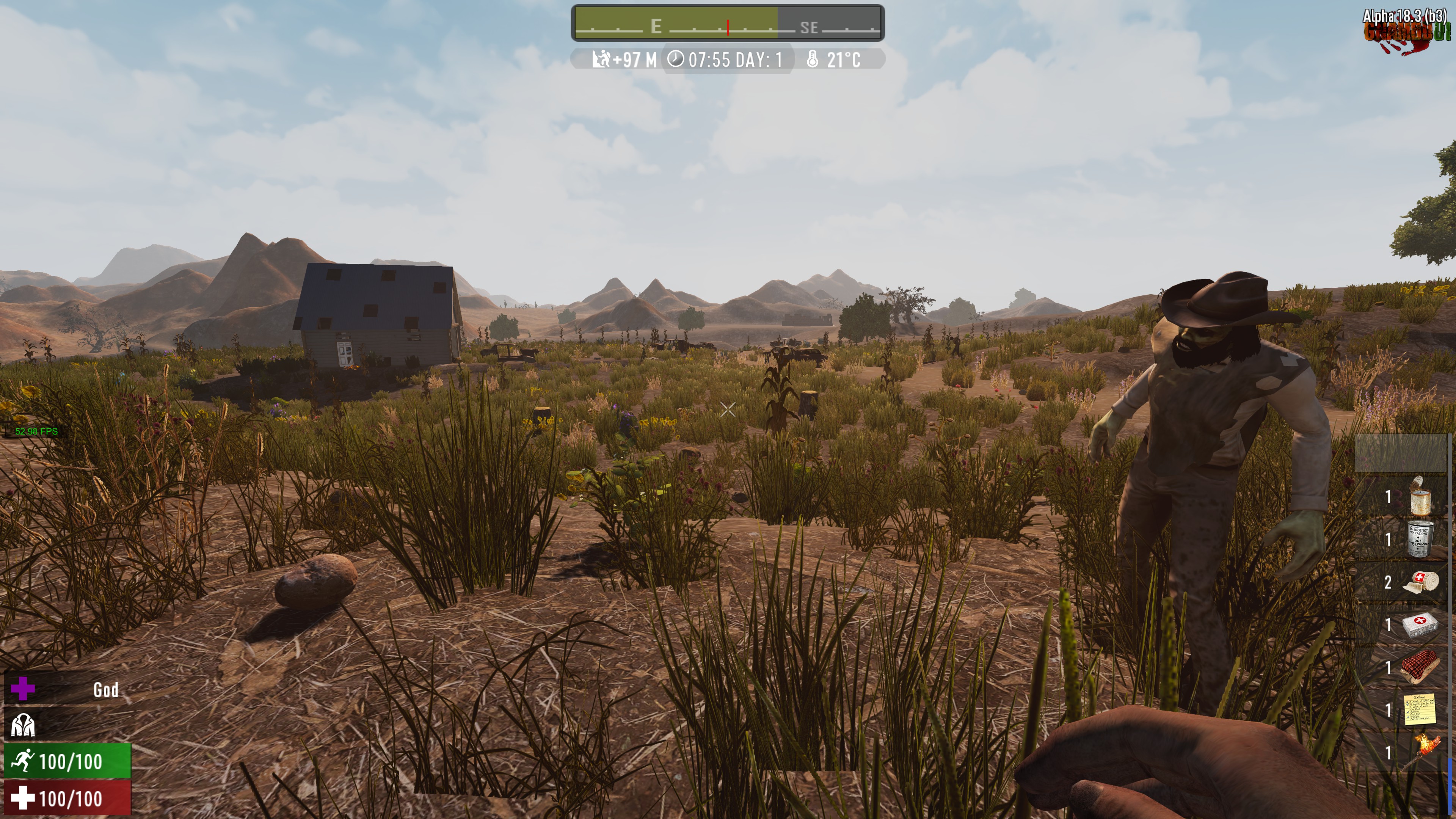 3. Mod Overview
3.1. Mod Structure
Gnamod is build around two Core mods, Gnamod Core and Gnamod CoreUI. Core is the main mod that houses nearly all changes required to overhaul the vanilla game. CoreUI is the same for all the UI changes required for Gnamod. By this design the other versions are just modlets designed to specifically alter or activate certain stuff within Gnamod and thus are dependent on the Core mod to function.
Want more Gnamod, find other players or know what is cooking: Join the Discord Channel!