Edit History
Please note that revisions older than 365 days are pruned and will no longer show here
LIGHTNING A20 COMING SOON!
Lightning v0.76 is now LIVE!
[video=youtube;TTtmw1BIc-M]
Lightning PLUS v0.76 is now LIVE!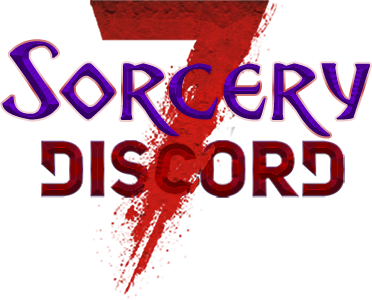 v0.76 LIGHTNING PLUS
NEW: Meteor Shower Upgrade
NEW: Supporter Rune, Altin's Touch
NEW: Sorcery Treasury Perk Tree
NEW: Treasury Rewards
BUFF: Charge Speed Doubled
BUFF: All T1 Spells
BUFF: All T2 Spells
BALANCE: All Spells
BALANCE: Meteor hits like a meteor
BALANCE: Lightning acts like lightning
v0.75 - LIGHTNING (previous)
NEW: Lightning Mastery
NEW: Lightning, T1 Spell
NEW: Nova, T2 Lightning Spell
NEW: Storm, T3 Lightning Spell
NEW: Meteor, T3 Fire Spell
NEW: Teleport Secondary
NEW: Energy Shield Secondary
NEW: Lightning Runes
NEW: Lightning Loot
NEW: Lightning Strike Rune
NEW: Spell Impact Stagger
NEW: Spell Charge Block Dmg + Speed
NEW: Cast Time per Spell
NEW: Degradation per Spell
NEW: Cooldown indication
WARNING: This should work with your existing game (17.2/17.3), but always backup first! Though it's been found to work in testing, it's always a good idea.
Enjoying Sorcery?
You can help development!
...become a Noble, Lord or Royalty ...the choice and reward is yours!
Patrons of Sorcery are given Early Access, top priority, respect and various other perks for making the ongoing development and evolution of Sorcery possible!
A very special THANK YOU to the Supporters of Sorcery that make ongoing development possible:
Lord Altin, Ika, kormai, NekoMyraMia, Lord Ivanos, Lord Aviose, Robert, Lord Otto Knabe, Sir Icymage, Kcoolz, Lady Darkness, Sir Pythonpakman, Sir Tekkor, Tahca | Joerg and Korgran